Alexander E Gilburg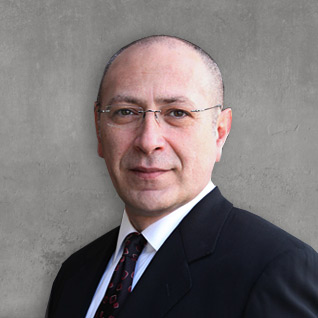 Alexander Gilburg has successfully represented clients against major insurance companies for over 20 years. Mr. Gilburg has protected his clients against all major nationwide insurance companies, including Farmers Insurance Group, Mercury Insurance, Progressive, Geico, Allstate and State Farm.
Mr. Gilburg began his legal career at Arthur Anderson & Co., handling strategic tax planning on behalf of businesses and individuals. Mr. Gilburg went on to draft government policy and privatization acts in Ukraine as part of the United Nations World Bank Group. While Mr. Gilburg found success in working on major government projects, his true passion remained in representing the individual.
In 1995, Mr. Gilburg opened his own practice to fight for the rights of individuals against major insurance companies looking to make a profit. Mr. Gilburg has chosen to focus on specific claims against insurance companies in order to provide his clients with specialized expertise in each case. Mr. Gilburg takes pride in knowing the details of each case in order to aggressively pursue his clients' individual claims against big insurance.
Mr. Gilburg strives to obtain only superior results for clients. Mr. Gilburg considers himself an expert in claims against Homeowner's Insurance, claims involving Diminished Value, and claims for Personal Injury.
Education:
University of Southern California, Law Center – Juris Doctor
University of California, Los Angeles – Bachelor or Arts in Economics and Business
Bar Admissions:
State of California
United States District Court, Central District of California
Areas of Practice:
Diminished Value Claims
Homeowner's Claims
Property Damage
Personal Injury
Languages: